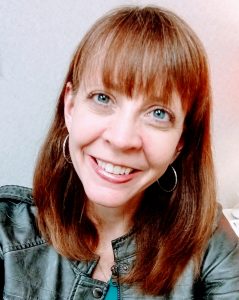 Owner, Coach and Trainer
Cindy is a small business owner, coach, trainer and speaker. She has provided coaching and training services for 15+ years to over 10,000 people locally, nationally and internationally. Cindy's mission is to provide optimism, inspiring ideas, motivation through accountability, structured planning, and expert solutions to individuals and groups.  She helps you 'get unstuck' so you can find your fit in work and life.
Cindy holds a master's degree in Human Resource Development and Change Leadership from the University of St. Thomas, Minneapolis, MN. Her numerous certifications include: NLI Brain–Based Results Certified Coach, ADDCA Associate Certified Coach (AAC), International Coach Federation Associate Certified Coach (ACTP), NCDA FCD Instructor Certified (GCDF and CSSP Credentials), MBTI and MBTI Step II Certified Coach, EQi 2.0 Certified Coach, and 360º Reach Personal Branding Coach.
Cindy is a member of the Minnesota Career Development Association (MCDA), National Career Developers Association (NCDA), National Association of Talent Development (ATD), Association of Talent Development – Greater Twin Cities Chapter (ATD–GTC), International Coaches Association (ICF), and ADD Coach Academy (ADDCA).
Cindy has worked with people in all stages of their careers and across many industries including but not limited to Information Technology, Healthcare, Manufacturing, Sales, Finance, Marketing, Digital Marketing, Human Services, Agri-business, Education, Hospitality, Government, Communications, Arts and Entertainment, Recreation, Supply Chain, and Engineering.
Cindy's Personal Career Transition Story
After completing a B.S. in Education from the University of Minnesota – St. Cloud, Cindy jumped into the field of Technology and become a Software Quality Assurance Analyst. She has worked as team lead and manager and has provided strategic quality planning for large and small organizations.
Realizing she was unhappy and stuck in a career that didn't fit, Cindy decided to do 'career development homework' and figure out what she wanted to be when she grew up. She obtained a Master's degree in Human Resource and Change Leadership, emphasis in Career Development, from the University of St. Thomas, Minneapolis, MN and in 2004 started her own coaching and training business.
Over the years Cindy has kept her work fresh by specializing in both ADHD Coaching and Neuro-transformation Coaching.  Be sure to ask her about the latest 'brain' research!
Cindy's Interests
Adventuring, Family, Swim Mom, Indoor and Outdoor Rock Climbing, Running, Golf, Reading, and an occasional Avantouinti.