Kindness First.
It's a phrase that is easy to say, but tougher to put into daily practice. Especially so when situations are not always clear.
When you hear the term "disability", what do you picture? Does your mind immediately conjure up images of wheelchairs, walkers, canes or crutches? Now how about when you hear the phrase "invisible disability"? What enters your mind then?
Everyone has their own idea of what an invisible disability may be and what it presents, but seeing it and picturing can be tougher than a so-called traditional disability. In 1994 the Survey of Income and and Program Participation was conducted that estimated that 26 million Americans had a disability. Of that 26 million, only 1.8 million used a wheelchair, 5.2 used a cane, crutches or walker. That means that 74% of the remaining Americans with a severe disability did not use such assistive equipment.* It is surprising, but true. No doubt, that number has grown since the 1994-1995 survey was taken.
The Invisible Disabilities Association defines an invisible disability as "a physical, mental or neurological condition that limits a person's movements, senses or activities that is invisible to the onlooker".
If you have an invisible disability, you know what a struggle it can be to stay organized or focused. Remembering things may be difficult on the best days. Staying energized can be a daily struggle. You may find yourself digging down deep to get out of bed and tackle your day. There may be times when you will grapple with when to disclose your personal situation and ask for accommodations and acceptance of your personal situation from your boss, co-workers, friends and family. Finding ways to use coping mechanisms and stay on top of your game can be crucial to success. It is doable.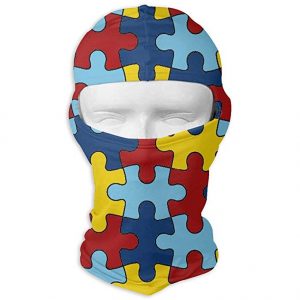 Here at Find Your Fit, we want to help. Cindy has extensive education and experience in coaching people with invisible disabilities in their careers. She is a certified ADD Coaching Academy Assistant Coach. She helps people with ADD/ADHD, anxiety, depression and bi-polar disorders achieve their career goals by looking at executive functioning issues that hinder performance, including attention control, inhibitory control, working memory, cognitive flexibility, as well as reasoning, problem solving, and planning problems. Cindy also assists people in structuring and asking for accommodations at work. Find out more about Cindy's services, education and experience in these areas.
If you feel that you could benefit from help in any of these areas, Cindy offers a free 30-minute consultation that you can schedule here. If you are a former client and feel you could benefit from reconnecting with Cindy, feel free to schedule an appointment here.
For coaches and organizations wanting to gain a better understanding of invisible disabilities and how to become better aware of invisible disabilities, reach out to Cindy by emailing her or come see her and Annie Montemayor, career counselor at Capella University, present Behind the Mask: Understanding and Coaching Invisible Disabilities at the 2020 Minnesota Careers Conference on March 13th at Normandale College.
Through loving kindness, education, understanding and realizing that we all have things to work on and work for we can achieve more together than ever thought possible.
*The 1994-1995 Survey of Income and Program Participation (SIPP)
Love isn't a state of perfect caring. It is an active noun, like struggle. To love someone is to strive to accept that person exactly the way he or she is, right here and right now.

— Fred Rogers